Four Indie Rock Acts to Herald New Year at Zepp KL
Friday, October 2022
---
KUALA LUMPUR: For the first time since the Movement Control Order (MCO), Malaysia's independent rock bands are having a New Year bash at the newest concert hall in town. Gerhana Skacinta, Joanna & Co, The Times and Subculture are headlining the Indie Alliance, a five-hour concert at Zepp KL, Bukit Bintang City Centre, Jalan Hang Tuah at 5pm on Jan 1, 2023. The event organised by Eraventures Events marks the first time each act performs non-stop for an hour. The event's organising chairman Akmal Muhammad said that Indie Alliance was to aid independent rock acts affected by the two-year MCO in 2020.
"Three decades have passed and the independent music scene has shown remarkable resilience," said Akmal at the launch of the concert at Feebay Restaurant, Avenue K, Jalan Ampang here yesterday.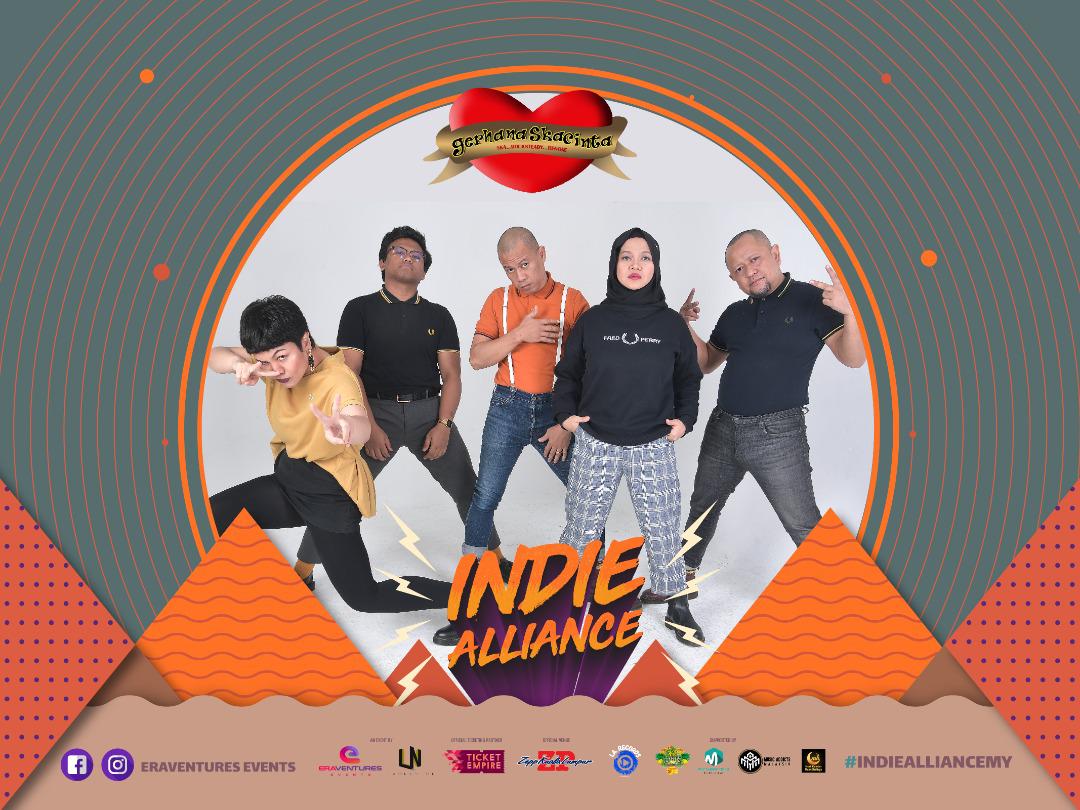 Akmal added: "When the world was struck by the pandemic, many of these bands' activities were put on hold and they lost their source of income. We organised the Indie Alliance to pave a bigger and better path for them."
Akmal said that Indie Alliance would be an annual event and more independent rock bands would "come on board". Joanna & Co lead singer and songwriter Joanna Renisa said that the concert would accompany the release of their "lockdown album" which will be completed by year end. "All of us went down with Covid-19 during the MCO. Thank God we bounced back quickly!" she said.
"Despite restrictions, each of us managed to do his or her part recording 10 songs from home, and we are all excited to perform in Zepp KL." Joanna & Co, which also comprises bassist Tengku Sharmizi Tengku Sharif, guitarist Mohd Raziz Zainal Abidin and drummer Meor Syafeeq Meor Anas was formed 18 years ago and excels in "retro" 1980s pop-rock.
Subculture, one of the oldest independent rock bands, turns 30 this year and is influenced by punk rock pioneers such as The Clash. Its lead singer Azreen Akram said that he and his bandmates, guitarist Razak Ahmad, bassist Kabini Rahman and drummer Meor Syafeeq would perform 15 songs taken from their four albums. "We will reintroduce our version of Tan Sri P. Ramlee's Bunyi Gitar and our first English song in Muzik Muzik 1998, Tomorrow," he said.
The Times, comprising Nazaref Mohamad (guitarist), Kabini Abdul Rahman (bassist) and Jibeng Azlan (drummer) is working on their third album. Nazaref said: "We plan to launch it after the concert, it has 10 songs and will be a blast!"
Gerhana Skacinta guitarist Edy J said that they would perform new songs that they completed during the MCO. "We've got four albums and the latest came out in February last year," he said. "We might have a duet or two with fellow acts." Gerhana Skacinta turns 20 this year, and its other members are vocalist Widy, drummer Bakri, keyboardist Fairus, saxophonists Farin and Nadzmi, trumpeter Zul and bassist Skaloot.
Tickets are priced between RM160 and RM200 and are available online at myticketempire.com
Source :
https://www.nst.com.my/lifestyle/groove/2022/10/838216/showbiz-four-indie-rock-acts-herald-new-year-zepp-kl